Winterstone Greece carried out the annual pie cutting at its new offices in Kavala, at the 5th km of the Kavala-Xanthi national road at the beginning of February.
During the presence of the whole team in Northern Greece, a detailed presentation of the company's results for 2021 was made and the goals for the new year were given.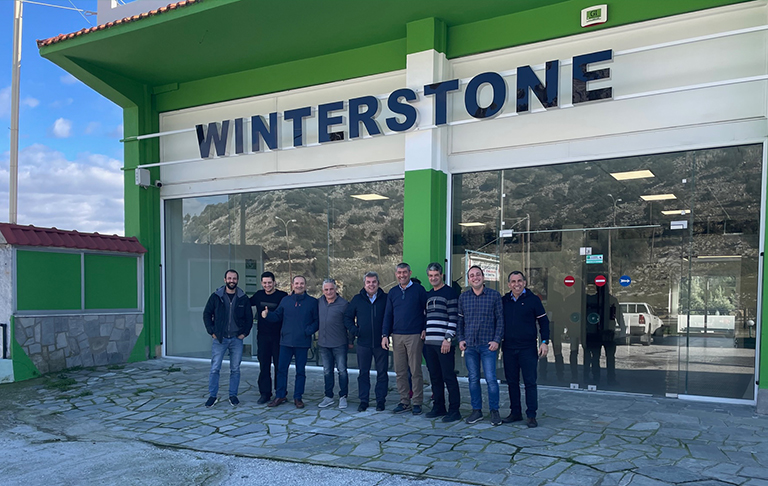 ---
Η Winterstone Ελλάδος πραγματοποίησε την ετήσια κοπή πίτας στα νέα γραφεία της στην Καβάλα, στο 5ο χλμ. της εθνικής οδού Καβάλας- Ξάνθης στις αρχές Φεβρουαρίου.
Στην διάρκεια της παρουσίας όλης της ομάδας στην Βόρειο Ελλάδα έγινε αναλυτική παρουσίαση των αποτελεσμάτων της εταιρίας για το 2021 και δόθηκαν οι στόχοι για την νέα χρονιά.